May 12 2017
May 11 2017
May 05 2017

Erotic, Solo, Masturbation, Candle, Wax on the delicate skin, 1080p




Mira V - From Latvia With Love (Erotic, Solo, Masturbation, 1080p).part1.rar
Mira V - From Latvia With Love (Erotic, Solo, Masturbation, 1080p).part2.rar
May 04 2017
May 03 2017
May 02 2017


Year: 1981
Country: Spain, Germany
Genre: Erotica
Duration: 1:24:13
Language: Russian

Director: Jesus Franco
Cast: Ursula Buchfellner, Ajita Wilson, Antonio Mayans

Description: Another erotic masterpiece of the prolific master. The action takes place in a labor camp where he is serving a punishment of women prisoners. They are under attack of lusty guards and criminal elements. Interesting point: in the scene where Lucas is having sex with a young man, the role the guy plays Actis - transseksualka ajita Wilson, with a fake mustache.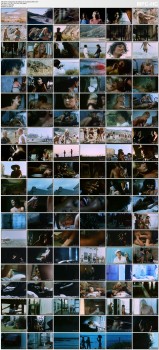 Quality: DVDRip
Format: MKV
Size: 1.41 GB
Video: MPEG4 Video (H264) 688x448 25fps 2 401 Kbps
Audio: Dolby AC3 48000Hz stereo 192kbps


Sadomania_(el_infierno_de_la_pasion)(1981).mkv