September 15 2017
May 11 2017
April 28 2017
February 07 2017
December 30 2016
December 16 2016
December 13 2016
November 29 2016
November 21 2016
August 03 2016
August 01 2016
July 25 2016
July 22 2016
July 18 2016
July 14 2016


Year: 1973
Country: USA
Genre: Rape, Forsed, Porn
Duration: 1:23:02
Language: English

Director: Shaun Costello
Cast: Harry Reems, Laura Cannon, Jutta David, Shaun Costello, Ruby Runhouse, Nina Fawcett

Description: The unnamed attendant of a gas station is a Vietnam War veteran who continually flashes back to his time in the jungle. He continues to wage the war by obtaining the addresses of attractive female customers via their credit-card payments, then invading their homes and raping and murdering them. We follow him on three of these excursions; on the third, he encounters a pair of very stoned hippie women who give him more than he bargained for.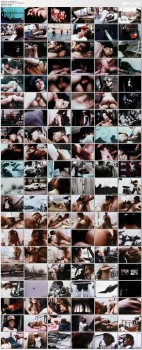 Video Quality: DVDRip
Video format: avi
Size: 1.16 GB
Video: Xvid 704x512 29.97fps 1 994 Kbps
Audio: MP3 48000Hz stereo 128kbps


F0rc3d_Entry.part2.rar
F0rc3d_Entry.part1.rar