April 11 2017


Year: 1969
Country: Germany, Spain, Italy, United Kingdom
Genre: Erotic, Drama
Duration: 01:38:16
Language: French

Director: JESS FRANCO
Starring: Maria Schell, Herbert Lom, Mercedes McCambridge, Maria Rohm, Rosalba Neri, Elisa Montes, Luciana Paluzzi, Valentina Godoy, Jose Maria Blanco, Mike Brendel, Elsa Zabala

Description: Jess Franco also known as Joan Almirall, Rosa Maria Almirall, Candy Coster, Chuck Evans, Dennis Farnon, Jeff Frank, John A. Lazer, Franco Manera, etc.Jess Franco - a truly Stakhanovets of the movie. His filmography includes more than 170 films (and all the aliases under which he worked, nobody knows - only the "official" alias he's over fifty!) and still, being already at an advanced age (71 years), he continues to shoot and produce. In General, all the work of Franco revolves around two eternal themes of sex and violence. Franco loves sex and naked women, but at least he loves violence, so his movies are always a huge amount of nudity and sex softcore mixed with torture and bloody violence. Already well-established scheme it worked in this film - a lot of young naked female bodies, of course, humiliation and violence, the latest in the film especially a lot.

Extras. Information: Island .. Beautiful women ... Randy Warden .. Jungle ... Brutal males .. Beautiful music ....Full version of the famous film. (Do not cut).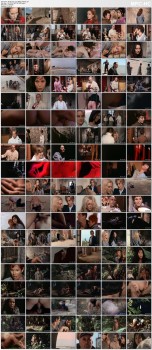 Quality: DVDRip
Format: AVI
Size: 1.45 GB
Video: Xvid 704x480 23.976fps 2 122 Kbps
Audio: Dolby AC3 48000Hz stereo 192kbps


99_Women_(Les_BRULANTES).avi
December 09 2016


Year: 1976
Country: Switzerland
Genre: Erotica
Duration: 1:16:08
Language: German

Director: Jess Franco (Jesus Franco)
Cast: Lina Romay, Martine Stedil, Peggy Markoff, Aida Vargas, Esther Moser, Eric Falk, Ramon Ardid

Description: Very nice movie. The sea of violence, a beautiful body and delightful nature of a tropical island!

After the police found a woman, she told the story of how she was abducted and drugged some princess Armindo. During the police could not cover a long time sexy hangout because Princess had high patrons. Finally they found a woman who helped them enter the palace and arrested Armindo. But soon she was able to escape from prison with the help of a girl. That brings it to the people who ordered her release. But not only this: they think Armindo kidnapped daughter of their leader. And it's almost true: Armindo does not deny that she knew the girl. They met on a tropical island, where she rested, and Armindo was the hostess of the club. Armindo fell in love with a girl at first sight, and she responded to her advances, among them there was sex ... Not wanting to miss Martin, Armindo has stuck her drugs, and she was left with her. Armindo and acted as a pimp, bringing Martin and with women and with men ... An interesting movie, a classic representative of Jess Franco films, a lot of sensuality, a lot of lesbian scenes, rape, etc.





Quality: BDRip
Format: mp4
Size: 1.22 GB
Video: MPEG4 Video (H264) 1920x1064 24fps 2209kbps
Audio: AAC 44100Hz stereo 93kbps


Die_Sklavinnen.mp4
July 23 2014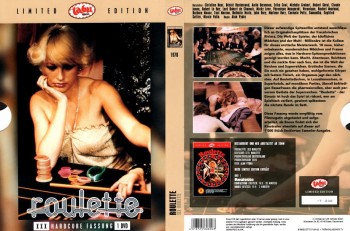 Year: 1978
Genre: Feature, Oral Sex, All Sex
Country: Germany
Duration: 1:21:51
Language: German

Directed by: Alan Vydra
Starring: Agnes Ollard, Barbara Moose, Claude Janna, Erika Cool, Joelle Lequement, Marion Webb, Micky Love, Nathalie Morin, Nicole Velna, Siegried CellierCarmelo Petix, Desire Bastareaud, Hubert Geral, John Oury, Louison Boutin, Michel Maubert, Jacques Gatteau, Robert Le Ray, Tony Moren

Additional Information: Digitally remastered studio Tabu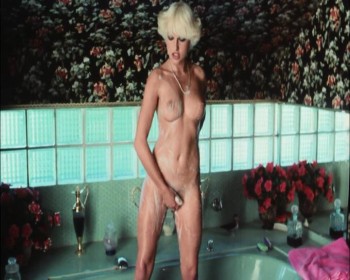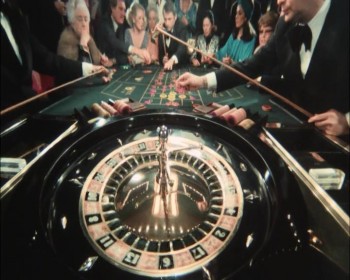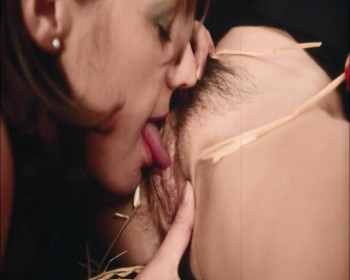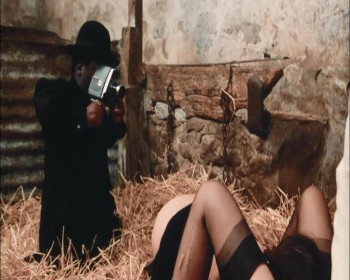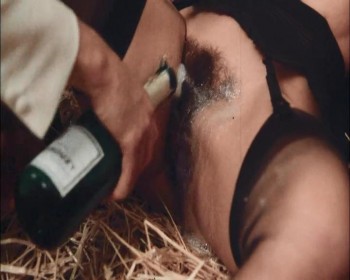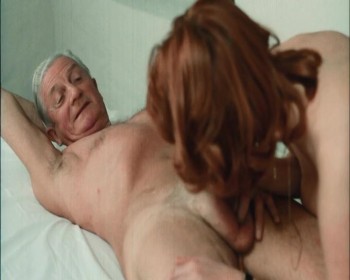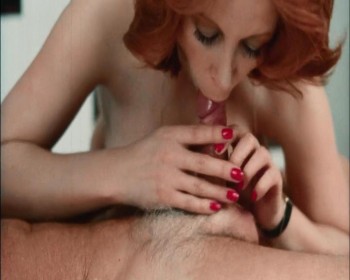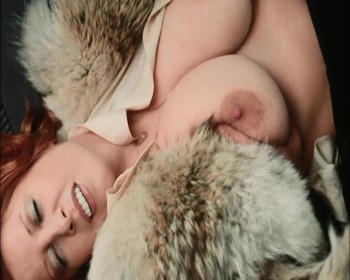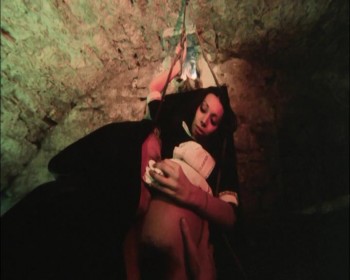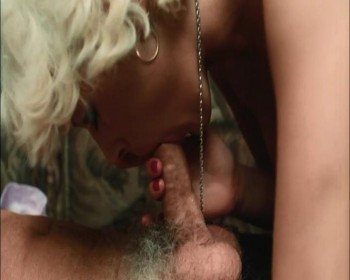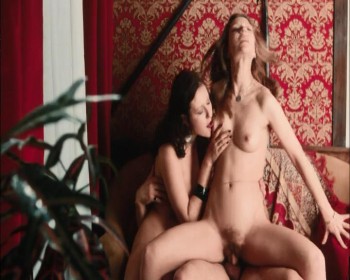 Video quality: DVDRip
Video format: mp4
Size: 1.1GB
Video codec: H264
Audio codec: AAC
Video: MPEG4 Video (H264) high L4.0, 720x576 (16:9) 1800 Kbps 25fps
Audio: AAC 48000Hz stereo 120kbps

Roulette.mkv
December 28 2013


Year: 1976
Country: Germany
Genre: Classic, All sex, Teens, Oral, Anal, CumShots, BlowJob
Duration: 00:21:01
Language: German

Directed by: Hans Billian
Starring: Christine Szenetra, Uschi Karnat

Description: My mother brought her daughter to the sauna, and there ... Daughter suffered ...




Video Quality: VHSRip
Video Format: AVI
Size: 333MB
Video codec: XviD
Audio Codec: MP3
Video: Xvid 720x576 25.00fps 2071 Kbps
Audio: MPEG Audio Layer 3 48000Hz stereo 128Kbps

Stossgebet_fur_meinen_Hammer.avi

December 21 2013


Year: 1990
Country: Germany
Genre: Classic
Duration: 1:19:50
Language: German

Directed by: Harry S. Morgan

Description: Director Harry S. Morgan bring us some "Tender Love" from the Finnland's hot summer and the diaries full of erotic stories of these young girls from the highlands of Europa. Anals by the shore of beautiful beaches, hot and cute sluts are the bait of these fishers that have come here to fuck!




Video quality: DVDRip
Video Format: MP4
Size: 1.02GB
Video codec: MPEG
Audio Codec: MP3
Video: MPEG4 Video (H264) 704x512 25fps
Audio: MP3 48000Hz stereo 128kbps

Studentinnen_Uni-Schlampen.mp4

November 14 2013


Year: 1981
Country: Switzerland, Spain
Genre: Classic, Feature, Straight, Lesbian
Duration: 1:21:07
Language: German, Russian

Director: Gerard Loubeau
Cast: Astrid Bone, Dominique Saint Claire, Hare Krane (as Kitty Hilaire), Laura May, Linda Ordonez, Marianne Aubert, Olinka Hardiman, Eric Falk, Roman Huber, Javier Bolinches, Nicolas Suter, Lucio Rodriguez, Laurence Eymard

Description: 6 The Swedes decided after strenuous activities ( in and boarding at the gas station ) to afford holiday on the sunny island of Ibiza. But already on the ferry from Barcelona to Ibiza them some men come in the way and already have passports and travel money away. But the black girl Carie that inhabits with her lover , a nightclub owner , a secluded country house opposite the Verda Rock , granting them room and board . In order to stay afloat , each of the Swedes takes a holiday job : Kerstin worked in the casino, Astrid in a store, Selma as a tour guide , Lill as a nightclub dancer and Greta served in a restaurant . Only the small Inga comes nowhere close. Clear that the pretty blond Swedes make a splash in Ibiza ! In the end, there is finally the sailor again lie within the bunk passports and money . The Swedes come to some male acquaintances rich , brown, healthy , happy and blessed once again to the mainland .




Video Quality: DVD5
Audio codec: MPEG
Size: 3.63GB
Video: PAL 4:3 (720x576) VBR
Audio: Russian (Dolby AC3, 2 ch) Deutsch (Dolby AC3, 2 ch)

Sechs_Schwedinnen_auf_Ibiza.part3.rar
Sechs_Schwedinnen_auf_Ibiza.part2.rar
Sechs_Schwedinnen_auf_Ibiza.part4.rar
Sechs_Schwedinnen_auf_Ibiza.part1.rar

October 05 2013




Year: 1978
Country: Germany
Genre: Feature, Classic
Duration: 01:18:21
Language: German



Director: Hans Billian
Cast: Irene Falcke, Johanna Ebertseder, Karin Hofmann, Margitta Hofer, Petra Abstein, Sepp Gneissl, Mario Pollak, Rainer Hauselmayer, Sascha Atzenbeck








Video quality: DVDRip
Video format: AVI
Size: 1.17GB
Video codec: XviD
Audio: MP3
Video: Xvid 704x480 24fps Overall bit rate: 2 143 Kbps
Audio: 48000Hz stereo 126kbps



Rosemarie_s_Schleckerland.avi

September 05 2013




Year: 1979
Country: Germany
Genre: Historical, All Sex
Duration: 01:15:27
Language: German



Director: Hans Billian
cast: Gretchen Myer, Alma Katz, Heidi Mahler, Lydia Loring, Claud Bach, Jean Luc Pitard, Felix Wurmann



Description: A very well-produced German feature, Secret Passions (1979) follows the patriarch winner of a morality award as the hypocrisy of his award unravels around him with unending sex. Fantastic Victorian-era costuming and mansion setting add to the flavour. Quite frankly, there's so much fucking and sucking going on here through interweaving story lines it's hard to pinpoint any one standout, though the four-way between the neighbouring worker and the three daughters is a girl-on-girl-on-guy gruff sweaty number that pleases. Maids are fucked by masters, wives are fucked by doctors, the son is turned out as a prostitute as grandma watches, old fathers diddle their daughters' snatches, and the daughter fucks the journalist trying to document it all.








Video quality: DVDRip
Video Format: WMV
Size: 1.11GB
Video codec: Windows Media
Audio Codec: WMA
Video: Windows Media Video 9 768x576 25.00fps 1974Kbps
Audio: Windows Media Audio 44100Hz stereo 128Kbps



Das_Haus_Der_Geheimen_Luste.wmv


April 20 2013


Year: 1970
Country: Germany
Genre: All Sex
Duration: 1:11:44
Language: German

Director: Hans Billian
Cast: Jane Iwanoff, Margitta Hofer, Mario Pollak, Rainer Hauselmayer, Dominique, Marita Juchen, Mario Pollak,Doris Wessoly, Gina Janssen

Storyline:

Seduction by the sea

Summer, sun and a sea full of sensuality!The two hot girls get it for her"Men" on the beach and in the surf.

Diary of a bitch

Christian pulls the bitch vohlproportioniertein a great sex bar. Arriving home,erzahit they frel him and openly as to heissbe-coveted object of desire of the men was.

damsel

Two juicy cunts lure the castle window. sincemust "It" show who is the Lord of the castle.But the two damsels are insatiable.

4 cocks in a 3/4 time

4 cocks and cunts 4 ask for a dance. Ladieschoice is, of course, and the Promis Megageill.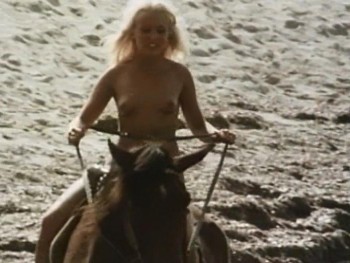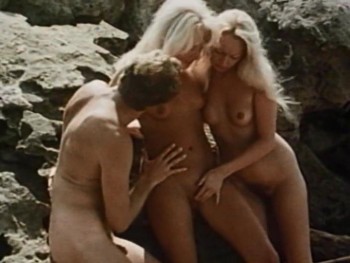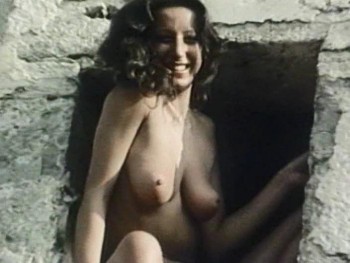 Video quality: DVDRip
Video format: AVI
Size: 817MB
Video codec: XviD
Audio: MP3
Video: Xvid 704x528 1526kbps 25fps
Audio: MP3 22050Hz stereo 64kbps

Der_flotte_Klassik-Vierer.avi
May 12 2012


Year: 1975
Country: Germany
Genre: Hardcore Comedy
Duration: 1:28:57
Language: German

Director: Franz Marischka
Cast: Christine Frank, Daniela Sander, Elke Boltenhagen softcore performance, Elvira Jentgens, Gisela Krauss, Gisela Schwarz, Heide Albinsky, Helga Konig archive footage, Marie-France Morel as Marie-France

Description: The cult German film that combines humor, erotica and hardcore. Recommended for compulsory viewing for positive emotions!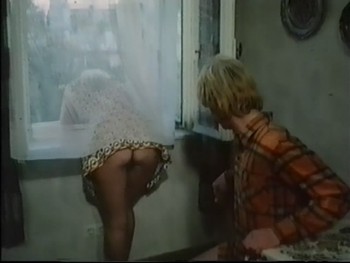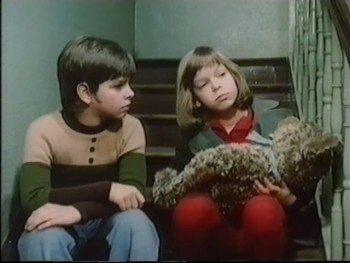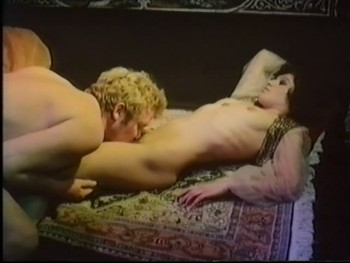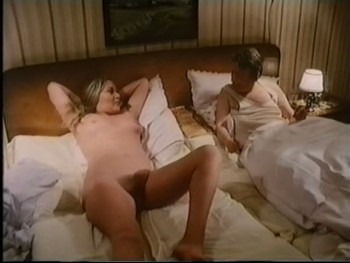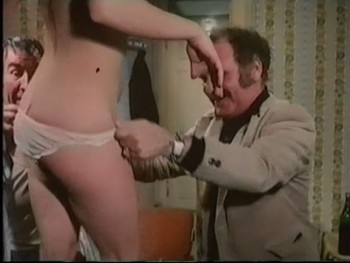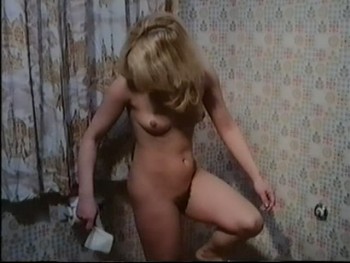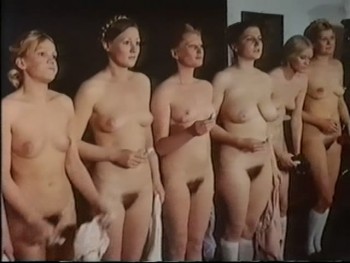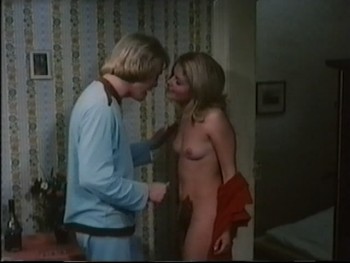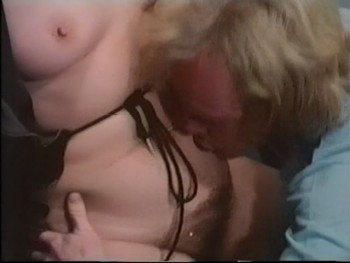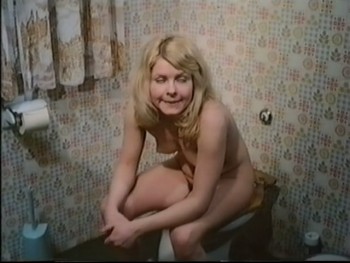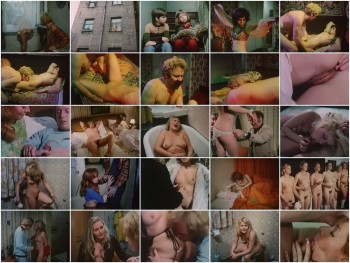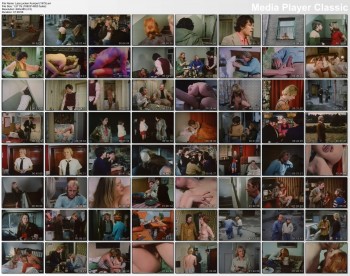 Quality: DVDRip
Format: AVI
Size: 1.58 GB
Video codec: DivX
Audio codec: MPEG Audio (mp3)
Video: DivX 5 640x480 25.00fps 2399Kbps
Audio: MPEG Audio Layer 3 44100Hz stereo 128Kbps

Lass_jucken_Kumpel_(1975).avi

Videos from this movie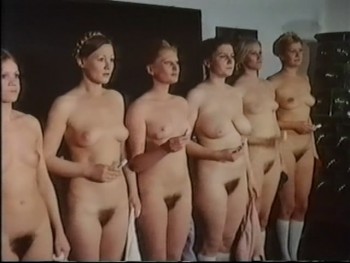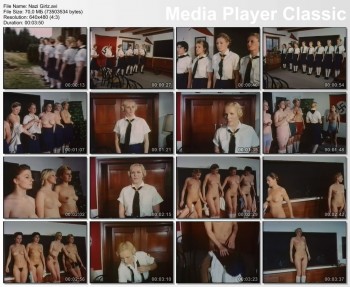 Nazi_Girlz_(Lass_jucken_Kumpel).rar
March 27 2012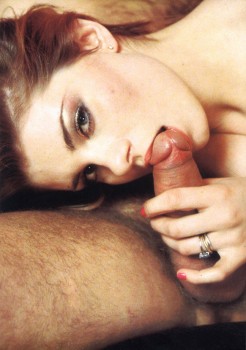 Year: 1980
Country: Germany
Genre: All Sex
Duration: 80 min
Language: German

Director: Michel Caputo as Michel Anthony
Cast: Elisabeth Bure plays Claudia's mother
Elodie Delage uncredited or credited as Lili Breval, plays a nurse
Jane Baker plays Claudia
Laura Clair as Odette Burel, in the Italian versionMarie-Claude Moreau probably as Claudine Mena, plays one of the missionary nursesNicole Segaud as Nicole Segaux in the Italian version, plays CharlotteJacques Vinair (Guy Berardan?) plays the young doctor, Mario, object of Charlotte's affectionsRichard Lemieuvre (Richard Allan) plays Claudia's fatherGuy Royer plays Jean-PaulJacques Gateau plays the driving instructorPiotr Stanislas - the peeping Tom

Description: Charlotte (Nicole Segaud) is a maid in love with her boss, a doctor named Mario, who doesn't show the same affection she shows him. She spies on him while he is having sex with Claudia (Jane Baker), Mario's fiance who is also having an affair with Jean-Paul.After Mario tells Charlotte he must leave for Africa she demands to leave with him, but he adamantly says no and leaves her behind. Claudia ends up marrying Jean-Paul once Mario leaves. Charlotte spends her time writing letters, in Claudia's name, to Mario in order to comfort him while he is away. Once Mario returns home he finds out the Claudia is now pregnant and that Charlotte is the person responsible for the letters that helped him through his time in Africa. He finds out in the nick of time as Charlotte is about to drown herself in the sea, but Mario arrives just in time (Ah!). This classic european adult film also stars Elisabeth Bure, Elodie Delage &amp Laura Clair.

Sensual artistic porn. Would recommend.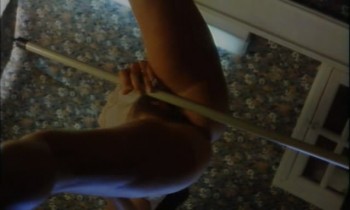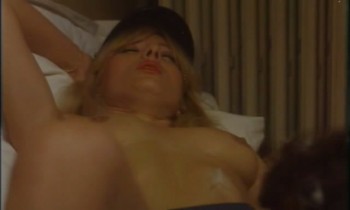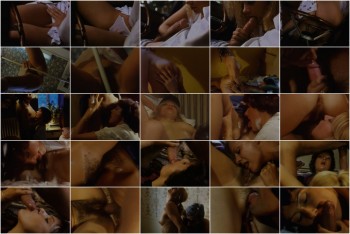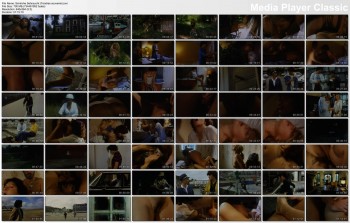 Quality: DVDRip
Format: AVI
Size: 700MB
Video codec: DivX 5
Audio Codec: Dolby AC3
Video: 640x384 25.00fps 1068Kbps
Audio: 48000Hz stereo 224Kbps

Sinnliche_Sehnsucht_(Tendres_souvernirs)_(1980).part2.rar
Sinnliche_Sehnsucht_(Tendres_souvernirs)_(1980).part1.rar
Sinnliche_Sehnsucht_(Tendres_souvernirs)_(1980).part3.rar
Sinnliche_Sehnsucht_(Tendres_souvernirs)_(1980).part4.rar
Sinnliche_Sehnsucht_(Tendres_souvernirs)_(1980).part6.rar
Sinnliche_Sehnsucht_(Tendres_souvernirs)_(1980).part5.rar
Sinnliche_Sehnsucht_(Tendres_souvernirs)_(1980).part7.rar