March 17 2016


Year: 2015
Country: Netherlands
Genre: Romance, Lesbian, Explicit Expressive Sensual Erotica
Duration: 1:12:45
Language: English

Director: Jennifer Lyon Bell
Cast: Liandra Dahl, Annabelle Lee, Joost Smoss, Yvette Luhrs, Frances Evelien Peters, Jennifer Picken, Michele de Saint, Lenneke de Vos

Storyline: This award-winning explicit erotic trilogy intertwines three short stories about the carnal power of what we wear. Fun, bittersweet, surprising, and intimate, the stories may or may not be connected. It's up to you to decide. In Undressed, delicate Liandra is hiding a secret tough masculine side. In The Housesitter, lonely young AnnaBelle has a surprisingly intense reaction to what she finds in the owner's closet. And in Mimosa, Liandra hosts a brunch party and meets Joost, a handsome man with fabulous shiny pants.

One of the best erotic films in 2015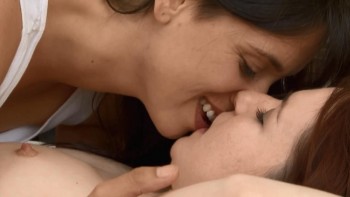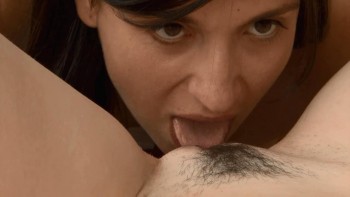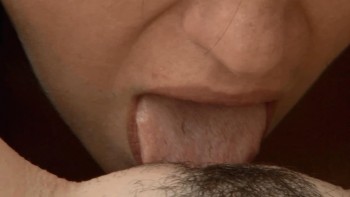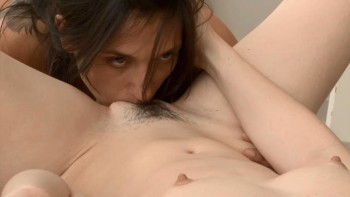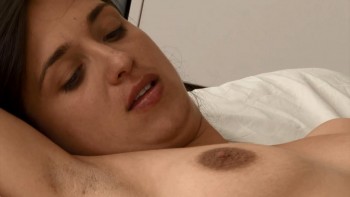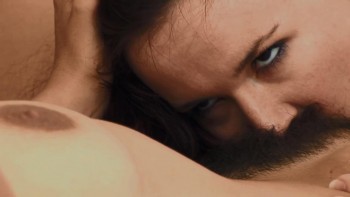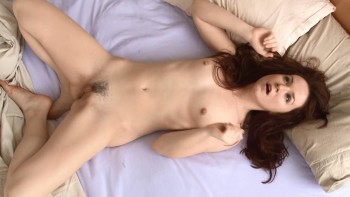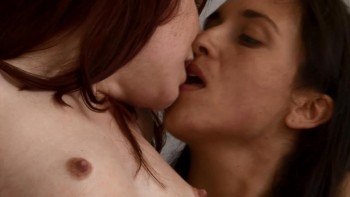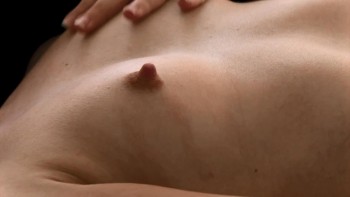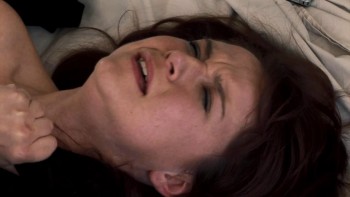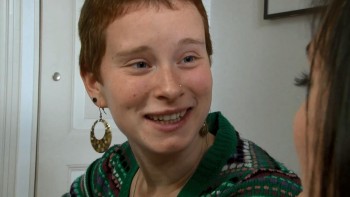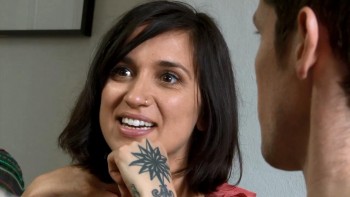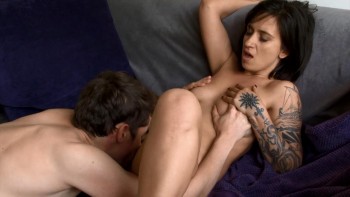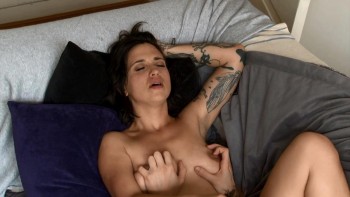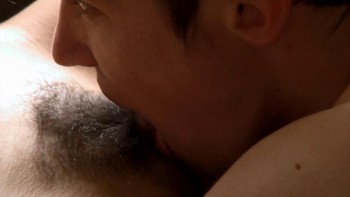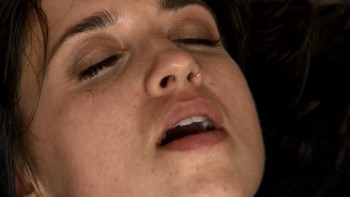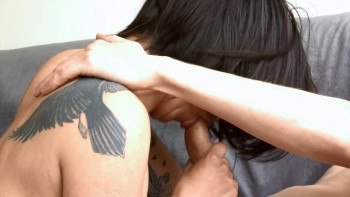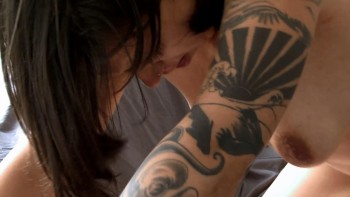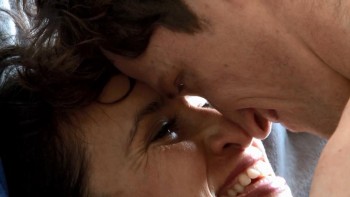 Video quality: HDRip
Video format: mp4
Size: 1.60 GB
Video: MPEG4 Video (H264) 1280x720 25fps 3000kbps
Audio: AAC 48000Hz stereo 150kbps


Silver Shoes (2015).mp4
September 03 2015
July 17 2014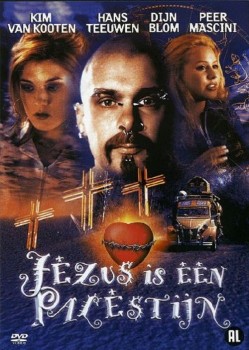 Year: 1999
Country: Netherlands
Genre: Comedy, Erotic
Duration: 1:28:58
Language: Dutch
Subtitles: Russian, English

Director: Lodewijk Crijns
Stars: Hans Teeuwen, Kim van Kooten, Dijn Blom

Description: Ramses is a somewhat shy 20-year old boy who has been living in a rural commune under sect-like conditions for 8 years. With piercings all over his body and dressed in robes, he has been studying the teachings of Kahn-Goeroe. When he is about to undergo a rather painful initiation rite, his sister Natasha visits and tells him their father is sick and dying. Ramses receives permission to leave, and together they head for Amsterdam. Once outside the commune, Ramses who isn't used to making his own decisions, learns about love and he meets a Palestinian prophet who is expecting the Messiah to land on the roof of his flat on the outskirts of Amsterdam.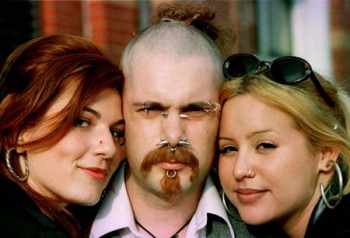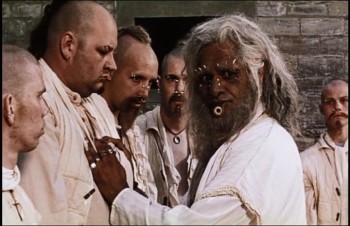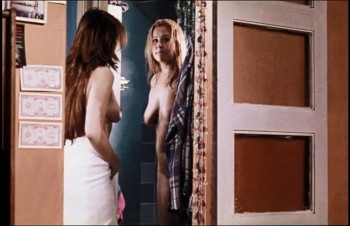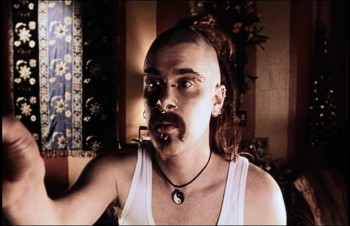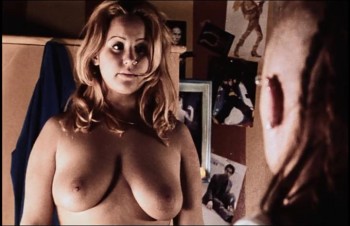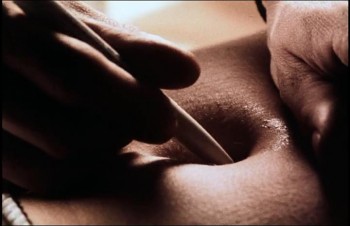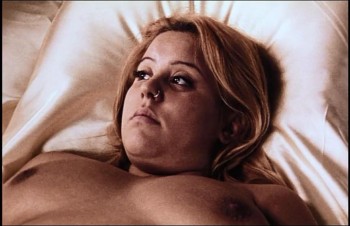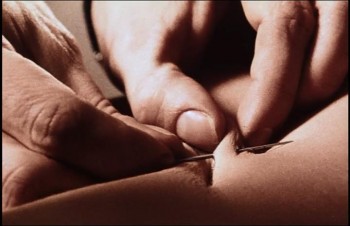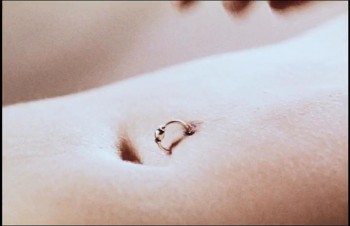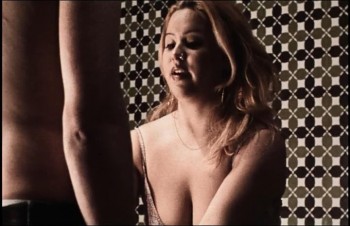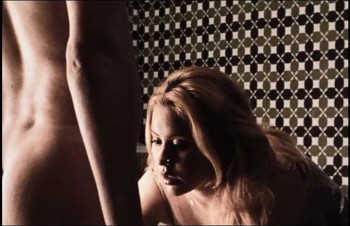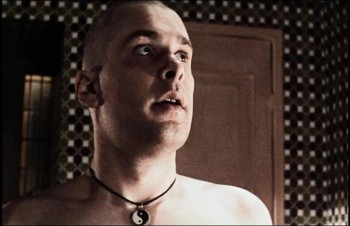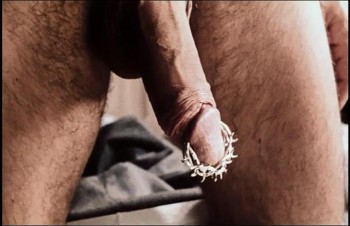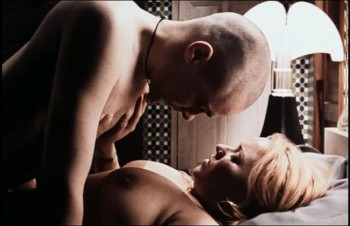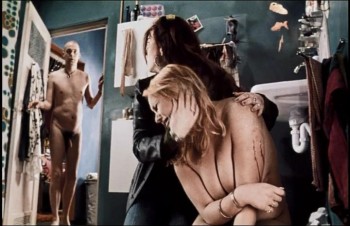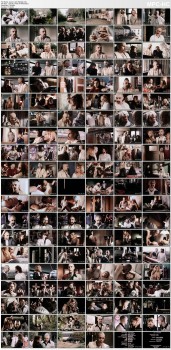 Video quality: DVDRip
Video Format: MKV
Size: 1.36 GB
Video: MPEG4 Video (H264) 720x464 (48:29) 25fps 2 185 Kbps
Audio: MP3 48000Hz stereo 160kbps
Subtitle: UTF-8

Jezus_is_een_Palestijn.mkv
June 06 2014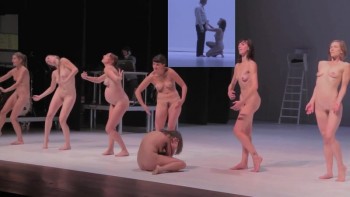 Production year: 2012
Country: The Netherlands
Genre: Art, Performance, Live, Theater, Dance, Nude on Stage
Duration: 1:14:42

Directed by: Maarten van der Put

Description: Theatrical performance of the Dutch group United-C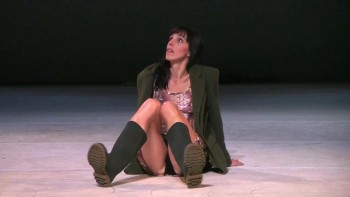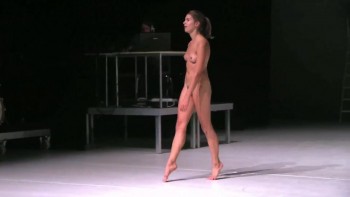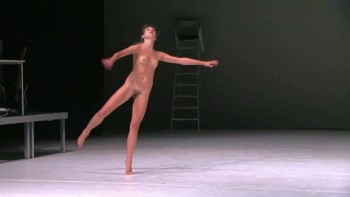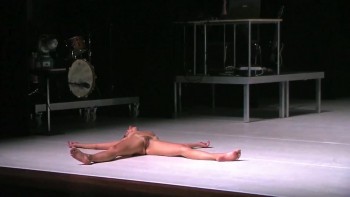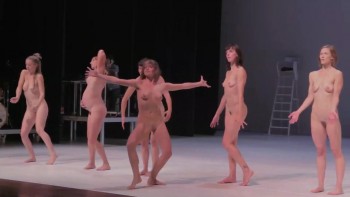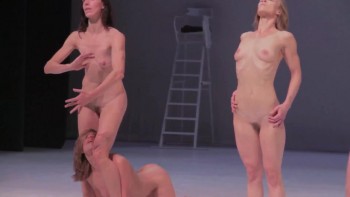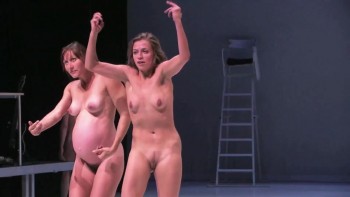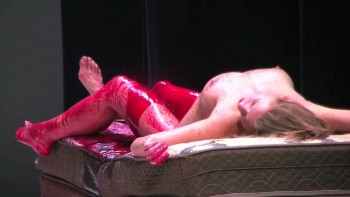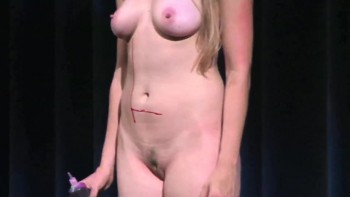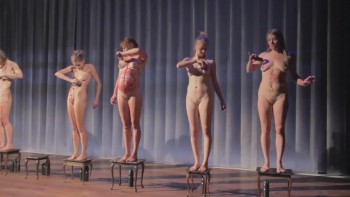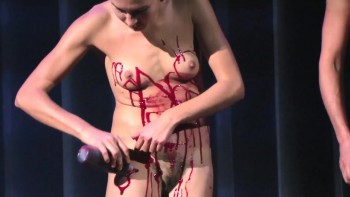 Quality: SATRip
Format: mp4
Size: 1.04 GB
Video: MPEG4 Video (H264) 1280x720 25fps 1803kbps
Audio: AAC 48000Hz stereo 160kbp

United-C_-_Who_Final.mp4
January 16 2014


Year: 2010
Country: Netherlands
Genre: Drama, Erotic, Thriller
Duration: 1:22:44
Language: Dutch
Subtitles: Russian

Directors: Victor Nieuwenhuijs, Maartje Seyferth
Stars: Titus Muizelaar, Nellie Benner, Hugo Metsers

Description: Special Jury Prize XIII International Film Festival of Independent Cinema "Rowdy" for "graceful transformation pornography in art."

A girl is awakened to a world of cruelty, shadowy passions and sensuality.

Erotomaniac butcher and his young worker - vuayeristka, all filmed on a video, make a romantic duet in the history that unfolds inside the cold storage, including animal carcasses hanging around - history, reaching such a pitch that can melt an iceberg.




Video quality: DVDRip
Video Format: AVI
Size: 1.16GB
Video: Xvid 720x400 25.00fps 1729 Kbps
Audio: MPEG Audio Layer 3 48000Hz stereo 263kbps

Vlees.rar

April 20 2012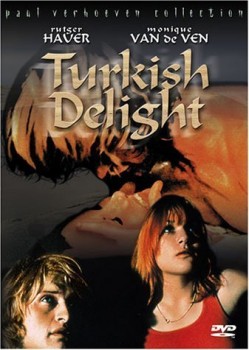 Year: 1973
Country: Netherlands
Genre: Erotic, Romance, Drama
Duration: 1:43:37
The original track: Dutch
Translation: Russian
Subtitles: English, Russian

Director: Paul Verhoeven
Stars: Rutger Hauer, Monique van de Ven, Tonny Huurdeman, Wim van den Brink, Hans Boskamp

Description: Eric Wonk - a young sculptor who wants to express themselves in any way, so sometimes indulges in reckless escapades, including sexual plan. Meet with a young woman Olga Stapels, which belongs to the middle of the bourgeois family, and their subsequent marriage did not pacify both heat lovers. They continue to quarrel violently, to disperse and re-reconcile with each other, until an accident that happened to Olga, not riveted her to the bed and starts moving Eric to take care of his ex-wife.

34-year-old Dutch director Paul Verhoeven first became famous not only at home but also abroad (tape was nominated for "Oscar") just because of this picture. It was a huge success with audiences in the Netherlands (almost one in four Dutch watched this movie), but 26 years later, at the end of the twentieth century, even recognized as the best film production in the country in the history of that, perhaps surprisingly, given the candor and some provocative scenes. Rutger Hauer played the first, even unpleasant, repulsive cynic, and impudent scoundrel, albeit a creative person, artist and sculptor, who gradually, and most importantly - quietly convinces us that all this rude and outrageous behavior - just bravado and youthful rebellion, aimed against the well-fed and hypocritical bourgeois little world.

In the final analysis, it is a necessary protection of vulnerable and subtle sense of the soul from the filth of existence. You just need to see a sincere, compassionate eyes of Eric, a bully in his life and art, in the finals when he feeds the Turkish sweets are hopelessly sick Olga, his former sweetheart. Endearing humanity of the character not only looks striking against the background of his previous actions, but, by the way, and compared with some of the subsequent creation of a Dutch actor who was then imported into Hollywood, as well as director Paul Verhoeven and Jan de Bont operator. In different unpretentious American fighters Hauer, in general, use only as a villainous type, or as a "tough avenger," who with his fists, and often with a weapon in the hands of supposedly nobly defended well on the screen.

Extras. Information: Transfer is similar to the existing distribution of the tracker. The film was nominated for the award "Oscar" in 1974 as "Best Foreign Language Film." Based on the novel by Jan Volkersa.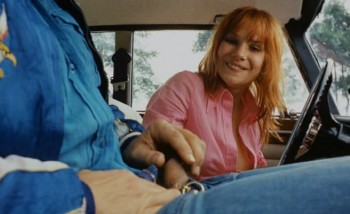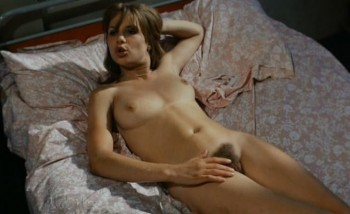 Quality: DVDRip
Video format: AVI
Size: 1.61 GB
Video: 656x400 (1.64:1), 23.976 fps, XviD, 1739 kbps, 0.28 bit / pix
Audio 1: kHz, AC3 Dolby Digital, 2/0 (L, R) ch, 192 kbps, Russian DVO
Audio 2: pic48 kHz, AC3 Dolby Digital, 2/0 (L, R) ch, 192 kbps, Original (Dutch) - separate file

Turks_fruit.avi

Turks_fruit_(original_track_and_subtitles).rar
March 28 2012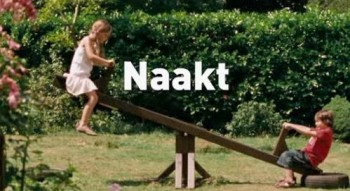 Year: 2006
Country: Netherlands
Genre: Short
Length: 00:07:24

Directed by: Albert Jan van Rees, Diderik Ebine

Cast: Sam Ruthers, Marieke van Veelden, Frederick Pidgeon, Rosmarin Light, Anke van Hoof

Description: Eric, eight years for the first time in my life is with my mother in a sauna. First, Eric feels a bit uncomfortable in a large company of naked strangers, but in the end he liked it there ...The film is very funny and kind.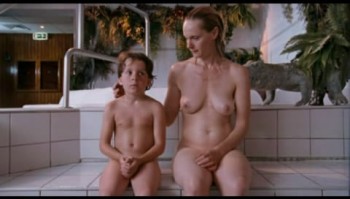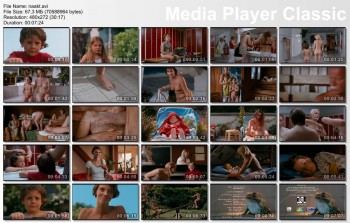 Format:avi
Size:67MB
Resolution:480x272
Duration:00:07:24

Naakt_(2006).rar
March 27 2012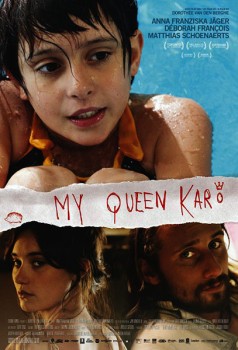 Year: 2009
Country: Netherlands, Belgium
Studio: Caviar
Genre: Drama
Length: 1:37:37
The original audio track: Dutch, French
Subtitle: Russian, Dutch, French, English

Director: Dorothee Van Den Berghe
Cast: Deborah Francois, Anne Francis Jaeger, Maria Kraakman, Rifka Lodeyzen, Mathias Skunarts, Nico Sturm, Ward Vimhoff and others

Description: 10-year-old Karo lives with his parents in a commune in Amsterdam. In the courtyard the seventies and carefree girl there in the utopian world of straightforward adults, where all breathe the ideals of freedom, community and openness. But it soon becomes obvious that not everyone can be in accordance with these ideals. Torn between his love for his mother's attitude toward his father and his ideals, Caro gradually realizes that nothing can be eternal ...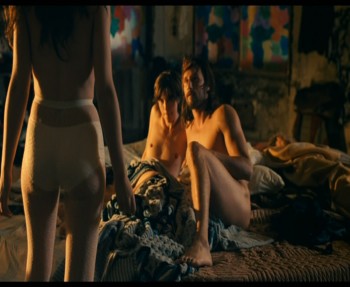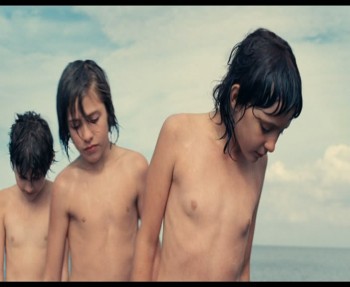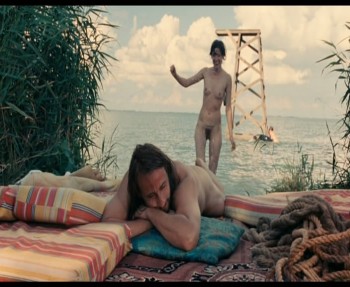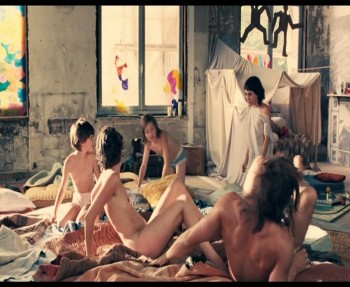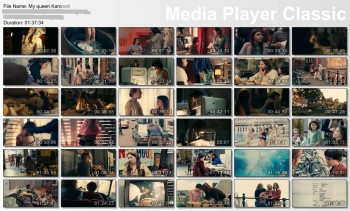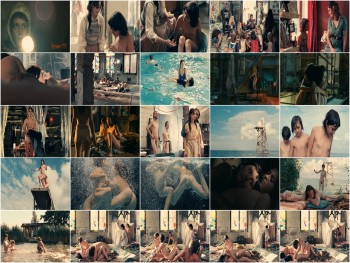 Release type: DVD5 (Custom)
Container: DVD-Video
Size: 4.37 GB
Video: MPEG-2, PAL, 720x576, VBR, 16:9, 5395 kbit / sec, 25 frames / sec
Audio: Dutch (Dolby AC3, 6 ch) 448Kbps
Subtitle Format: prerendered (DVD / IDX + SUB)

My_queen_Karo.part01.rar
My_queen_Karo.part02.rar
My_queen_Karo.part03.rar
My_queen_Karo.part04.rar
My_queen_Karo.part06.rar
My_queen_Karo.part05.rar
My_queen_Karo.part08.rar
My_queen_Karo.part07.rar
My_queen_Karo.part09.rar
My_queen_Karo.part10.rar
My_queen_Karo.part12.rar
My_queen_Karo.part11.rar
My_queen_Karo.part14.rar
My_queen_Karo.part13.rar
My_queen_Karo.part16.rar
My_queen_Karo.part15.rar
My_queen_Karo.part17.rar